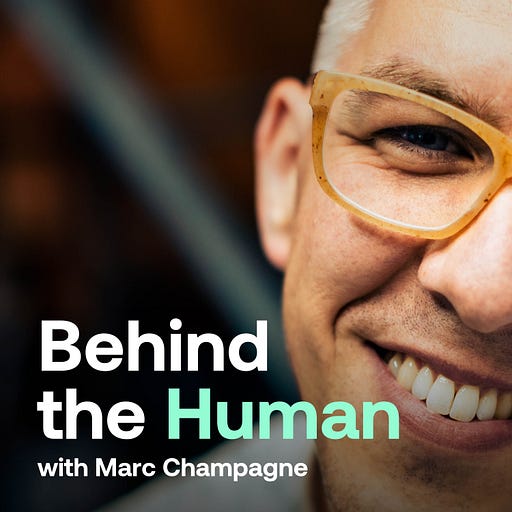 Dec 12, 2021 • 41M
Where Fear & Courage Converge w/ Big Wave Surfer Nic Lamb
Unpacking the stories and mental fitness practices of people living at the top of their game personally and professionally.
Nic Lamb is a Professional Big Wave Surfer, Entrepreneur, and founder of IceBeanie. Nic grew up in Santa Cruz California and started surfing at the age of 5. He quickly progressed as he started to compete and became the youngest ever to surf the notoriously deadly wave "Mavericks" in Northern California at the age of 14. Nic built up a fearless reputation in the world of Big Wave Surfing racking up magazine covers and began competing on the Big Wave Tour where he continues to chase the biggest waves in the world.
*
Get your copy >>> Personal Socrates: Better Questions, Better Life  

Connect with Marc >>>  Website | LinkedIn | Instagram | Twitter 
Drop a review and let me know what's resonating with you about the show!
Thanks as always for listening and have the best day yet!
*
Behind the Human is proudly recorded in a Canadian made Loop Phone Booth
*
Special props 👇
Producer & Editor - John Balderston
Music: Clouds - Joakim Karud